[Today's Email]
Recently I've been seeing a lot of targets posted in Facebook groups asking how to tighten up the groupings.
Overwhelmingly, the response has been that this one tip has helped the most, especially for aging shooters like me and many of my close friends (see a testimonial here)…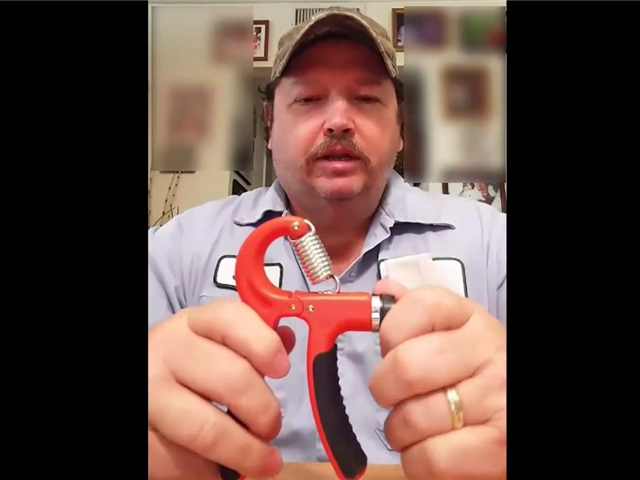 A Gun Platform
Back when I was a teenager I was really into World War II fighter aircraft –
I read every book I could get my hands on (most courtesy of Bantam Books) by the famous aces themselves:
Robert Johnson's "ThunderBolt!" about 28 victories in a P-47
Roland Robert Stanford Tuck "Fly For Your Life" (Spitfire)
Doug Bader, the Englishman who returned to flight after losing both legs "Reach For The Sky"
Adolf Galland "The First and the Last" (he flew German jets)
Saburo Sakai "Samurai !"
And of course Pappy Boyington in his Corsair; among others … (good memories for me)
In more recent years I found an excellent book by Gunther Rall and even Masajiro "Mike" Kawato who claims to have shot down Boyington and became close friends with him after the war.
What many of them wrote about was the importance of an aircraft that was a 'good, stable gun platform'. Some fighters were, some not so much.
Pistol Shooting Platform
When it comes to pistol shooting, your 'platform' is basically your stance and your grip.
The biggest issue I see with stance is gals who like to lean backward, as if trying to get farther away from the gun. Unless you grow longer arms, leaning back won't help with that.
They end up looking like a conventional bow (as in bow & arrow) from the side. Not optimal as you probably know.
The next issue is a weak grip; now, before you jump all over me, think about how your grip may weaken as you age – especially for outside laborers turned desk jockey like myself.
It happens slowly and you don't realize it at first.
What we have found is that 2 simple tools can help tremendously with a better grip that leads to better shot placement.
Here is the first: Click here
Here is the second: Click here
Check 'em out, watch Scott's video here, see what you think. 
Here's hoping you're getting some mobility back after 'over-stuffing' on Thanksgiving 🙂
Best,
Roger
P.S. – Be sure and watch Scott's video testimonial here: https://pistolsnipe.com/grip-strengthening-tools-shooter-testimonial/