How To Be A Better Pistol Shooter
IFR 4X Pistol Shooting Accurizer Course™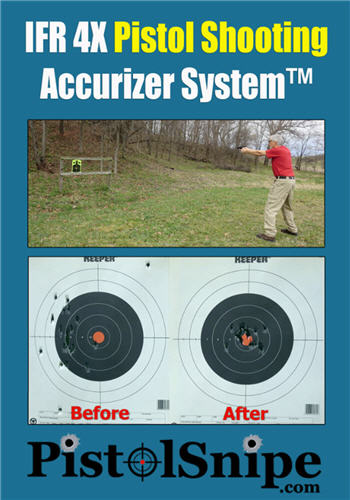 Discover how you can quickly progress from "not hitting the broad side of a barn" to tearing out the center of the target.
Whether you are a new shooter or been plinking for a long time and want to really discover how to zero-in your shots.
Learn how to overcome any of the 7 most common Accuracy Killers™ that could be throwing your shots away from the bullseye.