Grip Tools Help More Than Just Your Shooting Scores
I have been using hand grip strengthener tools for years because of computer work accentuated carpal tunnel syndrome – and they help.
When I developed the IFR 4X Pistol Shooting Accurizer System™ I discovered that these two tools would be good for both grip strength and trigger control exercise.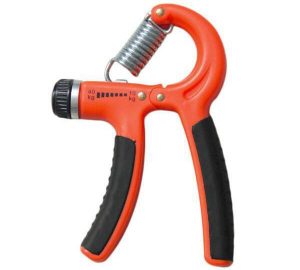 The adjustable resistance grip strength tool helps a shooter get a stronger, better grip on the weapon.
You can start out at a low resistance and gradually increase as it's comfortable. If you have no medical issues, you may be able to start out at the high level from the get-go.
Since they are pretty inexpensive, most folks get two so they can exercise both hands at once. This is awesome if you're one of those advanced shooters that trains with your "weak hand" also.
(Personally I highly recommend training with your weak hand regularly; with an instructor if necessary)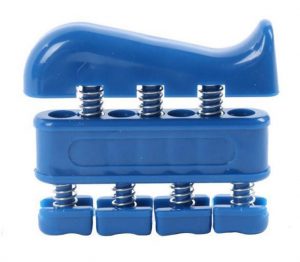 The "guitar" exerciser actually can help with trigger control when you pull a full grip then exercise only the index finger.
Because of the design of this tool there are really a number of ways you can use it to either help with your arthritis, gout, or just to practice better trigger control.
Again, something like this is really handy in working with your weak hand, especially when you don't train so much on that side.
Fast Results For This VIP Club Member
One of our PistolSnipe VIP members saw such an improvement in his mobility issues with his hands that he offered this video to tell others about the improvement he is enjoying as a result. Thanks Scott!
Hand Strengthener, Finger Exerciser Video