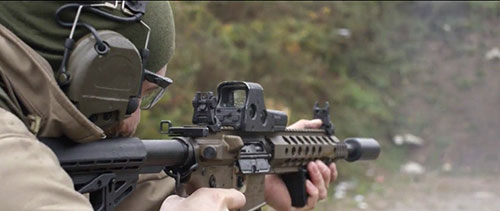 Could You Still Hit A Target Under Extreme Stress?
With all of the violence in the world today, often with an armed individual of questionable sanity, it crosses most gun carrying people's mind how they might react in the kind of situation where stress and confusion cloud one's thinking.
Back when I was very young and taking Tae Kwon Do martial arts classes, skeptical friends always used to say I'd be well prepared if I was ever attacked by a lumber yard. Naturally they were making fun of us breaking pine boards with punches and kicks.
Well, something similar is often said about shooting at paper targets – they don't shoot back. Steel ones might, if you're not careful! But not paper  🙂 
The key is not just having the skills to hit the target reliably, but to do so in stressful scenarios – whether or not someone is actually shooting back.
As you probably know, I am the author of the IFR 4X Pistol Shooting Accurizer System™. While I am very proud of that effort, it has become just too costly to advertise online and to maintain the full membership site I once had. We do still offer the DVD though at that link.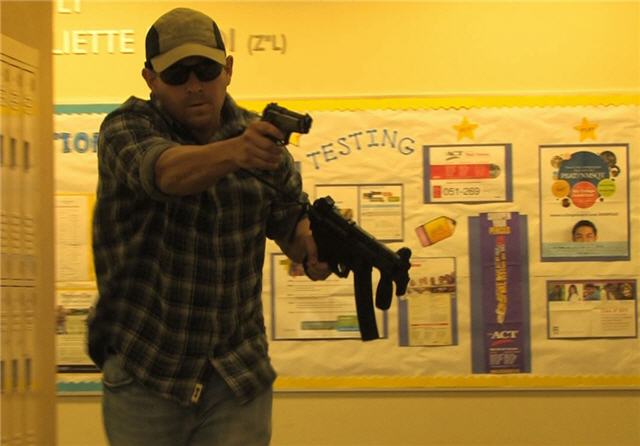 Training From A Combat Shooter
Thankfully I have never encountered an active shooter, been shot at, or had to draw my weapon on anyone directly.
So when I see someone who has real life combat experience offering to share their knowledge and skillset, I'm all eyes & ears.
Something like this is liable to be of great value should the you-know-what ever hit the fan also.
I mean, does anyone besides us get the idea we are rapidly escalating to Civil War 2.0?
The Demonrats take the House of Representatives (barely) and suddenly they have only two things on their agenda (besides more taxes)
Killing unborn babies (or even newborn if you've been listening to a certain governor!)
Taking our guns, taxing ammo, limiting magazines or even any firearm that accepts a detachable magazine!
While I want to be optimistic, I'm having a hard time seeing how this ends well. There are armed riots in the streets in other first world countries, how long before they are?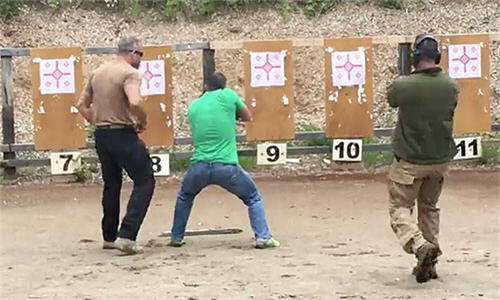 Border Security
Which is more disturbing to you, the caravans of "refugees" marching across Mexico to get to our southern border or the fact that liberals (LIBTURDs) want to make sure our borders stay porous and our elections are only influenced by non-citizens who vote Demonrat?
For now, it seems they are unarmed.. will that ever change?
Will some outside influencer arm them? Let's hope not!
Either way, the torrent of illegals is going to get worse, not better, until we get more serious about building a wall, protecting our borders and ensuring only valid CITIZENS vote in elections.
What To Do
Most politicians have never even read the Constitution and Bill of Rights and could care less what's in them. Heck, many are on record saying they need to be "updated" or repealed altogether – the Second Amendment for sure.
Police are overwhelmed, primarily with drug crazed criminals, can never be everywhere at once – and are even being disarmed by stupid politicians.
My advice (in all aspects of life) is to ALWAYS BE LEARNING, and when it comes to firearms ALWAYS BE TRAINING!
We've recently discovered an Active Duty Combat Vet who initially FAILED in his duties in Afghanistan who then dedicated himself to fixing his faults, learning how to hit his target under most any circumstance and then train others to do the same.
It's called the Combat Shooter System and it promises to be a game changer for both handgun and carbine marksmanship, even under duress.
I think you will enjoy checking it out.
Click here to learn more about this exceptional training