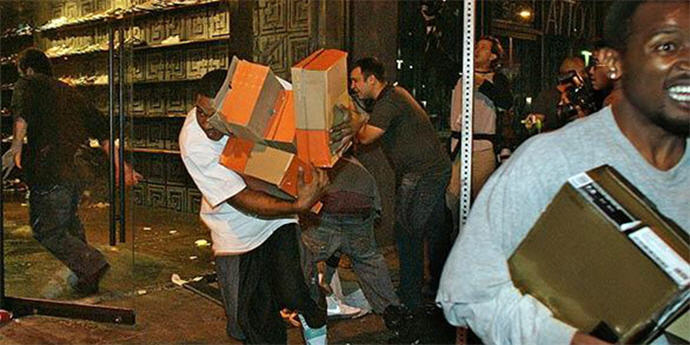 How Secure Is Your Home When The SHTF?
There are a lot of things that keep me up at night these days, lately I have been thinking about how secure is your home, and how to make it more secure without spending a lot of money.
After this last election I've come to realize 2 things:
How many incredibly (stupid, foolish, uninformed, deluded) people we have in this country, many of whom are successful at what they do, are well educated and make good money
How very DIVIDED we are as a nation; and I wonder if we have EVER been this divided since the Civil War?
So it makes since to at least ponder this one question: How close could we be to – if not civil war – at least a lot of civil disturbances becoming less than civil!
Let's face it, there are still a LOT of folks out there teetering on the edge of being homeless and hungry – maybe just one paycheck away…
What happens in the next Recession?
We have a stock market in a bubble, bond market in a bubble, and student loans in a bubble. And Democrats are hell-bent on making Trump look bad!
Are we really prepared for trouble? (and for now, forget about the EMP threat from North Korea or even Iran)
Most of us who prepared for Y2K have disposed of (one way or another) most – if not all – of our stored food, shot up our ammo, sold the generator and really have no good idea on how to store plenty of safe drinking water…
Ok, so maybe you've replaced a bunch of the ammo now that is finally starting to come down in price a little, and be available when you want it.
How about the rest of it?
Are You Making Any Of These 3 Mistakes?
Having No Home Security Plan At All
I admit it, Y2K really soured me for home preparedness. It was a lot of time and money down the drain. The best thing that came out of it was that I had a crapload of ammo bought at prices we would never see again (but I had to store it and MOVE IT!)

So a lot of folks are just riding on the fact that everything will be fine. The generator hasn't been started in about 5 years, the pantry has only what we need for the next week or so and if the power goes out we have no water (if we have our own well)

We think in our minds we are ready for a home invasion because we carry "most of the time" yet I think we are kidding ourselves (how fast can you wake up and jump out of bed these days?)

Having Everything In One Main Safe
I've written a bit out quality safes recently so you know I believe in them, yet there is more to consider.

Do you have EVERYTHING in that one safe? You could be doing thieves a favor (find the safe, find EVERYTHING conveniently on one place); plus, that's the only direction you can run to get gun to defend your family.

Wise folks who live in a home where it's possible have at least TWO safes: One that's fairly easy to find with a minimal amount of valuables in it and a SECOND that is hard to find, tough to break into or make off with, and it's loaded with the good stuff.

And if you are ever forced to disclose the location of your safe, show them the simple one, not the good one.

Making Your Home Look Like A Fortress
While it is true that there is generally more crime in middle class neighborhoods than wealthy ones, I'm not so sure that holds true in a crisis.

Fancy fences and gated communities could just make you a bigger target.

You probably want to disconnect that automatic generator as well (if you still have it), and only run it at select times. You don't want your house to be the only one with the lights on and you standing on the front porch with your chest puffed out like Tim Allen thinking how much better prepared you are than your neighbors  😉 
Exploring Better Ways To Secure Your Home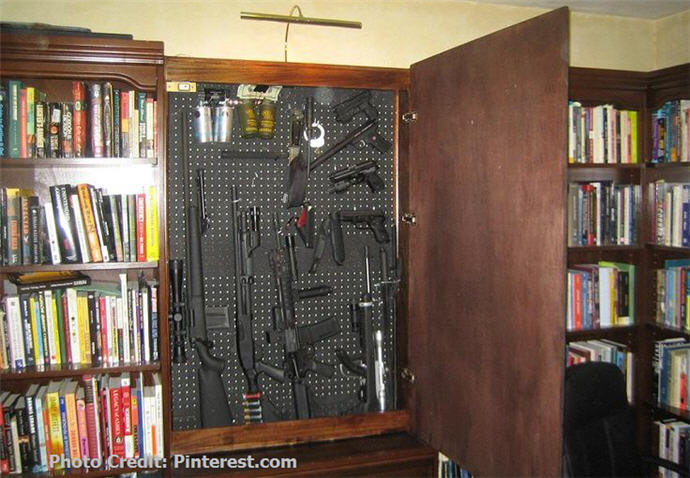 So I was doing a little research and I came across this "Bulletproof Home" training course, which turns out to be somewhat controversial since the author attacks most of the traditional home defense tactics that many of us use —
maybe the ones YOU use…
The case studies used stem from what has been learned in uprisings in the Egypt Arab Spring and more recently in the chaos overtaking Argentina.
It even addresses the really disturbing trends of attacking Senior Citizens recently here in the USA!
All I can say is that it has me re-assessing the home defense tactics my family and I have employed to try to protect ourselves, especially now that we live in a much more urban area than before…
Take a look at it by CLICKING HERE and then see what you think?