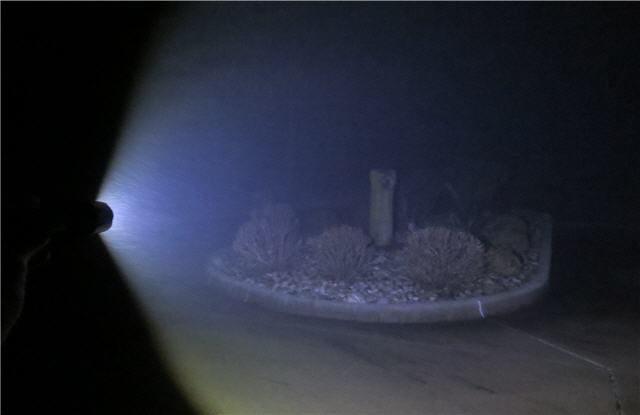 XML T6 Transforms Lights Your Path To Safety
The rechargeable UltraFire XML T6 LED Flashlight (complete kit!) is the perfect choice for a carry-size torch to light the night and provide safety for you and your family.
With a variable focus lens, this 2000 Lumen LED can blind an attacker or pierce the darkness at distances of over 100 yards in tight focus, or provide a wide peripheral light to ensure there is nothing lurking near your path in the retracted position.
After reviewing a number of potential LED flashlight kits to offer in our PistolSnipe Store, I decided this flashlight was the overwhelming choice based on an important combination of functionality, durability and price.
(Available in our store: Click Here)
Advantages Of This LED Flashlight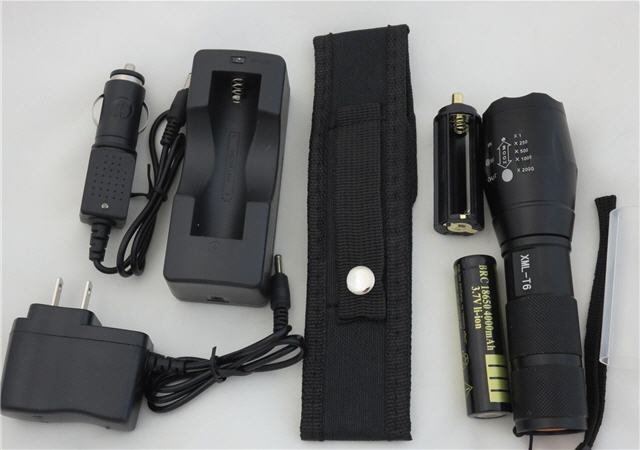 With any LED flashlight you are going to get a bulb that pretty much never fails and extended life from the battery. Nonetheless, some torches do much better than others.
We have compared this particular LED flashlight to the much more expensive Surefire brand lights which eat those very expensive 123A batteries, two at a time.
The rechargeable battery in this XML T6 outlasted 2 batteries in a comparable Surefire belt-sized flashlight, lasting almost 5 months with nightly trips out into the dark.
Five Position Switch
This LED torch has a 5 position switch: High, Medium, Low, Strobe, S.O.S. – in that order.
One really great benefit, however, is that if you turn the light off for more than a few seconds, the next press of the switch brings the light back to the mode you just had it – rather than moving to the next mode in the series, which happens with a quick re-press of the button.
Recessed Switch
The switch is also recessed in the back of the light to prevent inadvertent activation which has happened more than once with my Surefire light in the belt holster while driving a car.
Recharge in Home or Car
Speaking of driving a car…
The "kit" included with the XML T6 LED flashlight is a charger for the included battery that has both home and car cigarette lighter adapter meaning you can keep your battery charged when on the go too.
Should you need it – there is also an included 3 x AAA battery carrier that can be inserted into the light in place of the rechargeable battery.
Perfect For Car, Home, Carry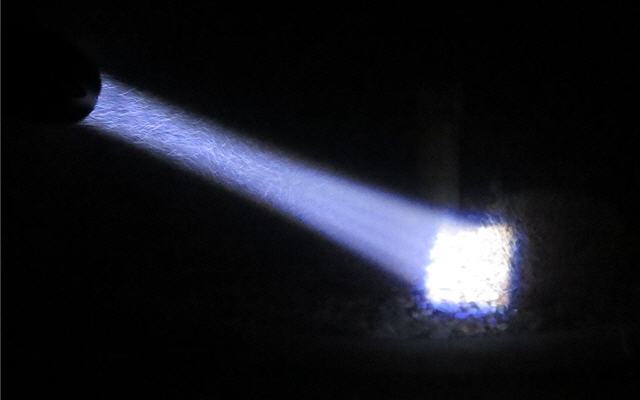 I have found that the UltraFire XML T6 LED Flashlight kit is perfect for carrying on me (belt holster included), in the car, or hanging by the outside doors of the garage and shop (lanyard on light is perfect for this).
The light is the right size, lightweight, durable and has a long lasting battery.
Whether you need a torch for self defense against moving objects or just the dark of the night, I think you will find this complete kit to be an exceptional value…
UltraFire XML T6 LED Rechargeable Flashlight Video Review