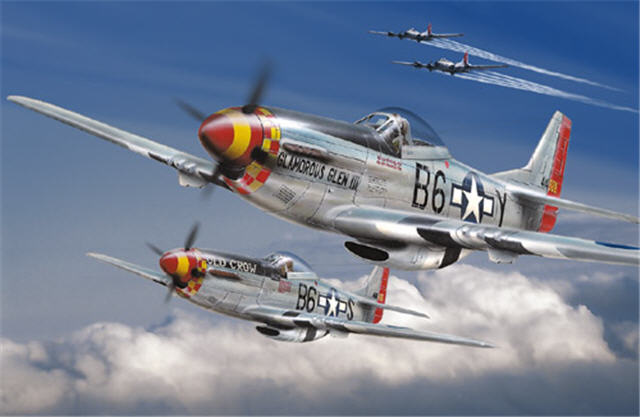 Hey folks!
In the email the other day I kinda waxed nostalgic a little bit about my lifelong interest in WWII fighter aircraft and the men who successfully flew them in combat when talking about a good gun 'platform'.
Some of you asked for more info about the books, asking for a list, links, etc.
This is not complete by any means – in part because my memory fails me sometimes – but a great start.
As you will see above, the Gunther Rall book may not be available at a reasonable price.
I first read a worn copy of "Thunderbolt!" in high school courtesy of a friend and then returned it to him. I wanted my own copy a few years later and Bantam was out of print. (Note: there is some dispute whether Johnson had 27 or 28 victories, I mentioned 28 the other day. In reality, probably no ace's count is perfect for a number of reasons.)
Thanks to this new thing call the internet I actually found a phone number for Robert S. Johnson sometime around 1992. Called him and spoke for a few minutes and asked him if he had any copies himself he might be willing to sell.
He told me he used to have a basement full of them but they were all gone. Thanks to eBay a few years later I was able to get my hands on a decent copy.
Swing and a Miss
Two screw ups I made were:
Not carrying my copy of Yeager to an airshow and symposium in Louisville, KY one year and having the General sign it. Truthfully I just didn't want to pack it and worry about it getting dinged up. Did get my picture taken with him while he was signing another book, though.
At that same symposium this guy who resembled my portly old high school history teacher went up to the mic and announced that he had only 7 books left to autograph. I didn't recognize him but at least seven other guys did. It was Francis "Gabby" Gabreski and I missed out on getting an autographed copy by the guy who led the victory board in Europe (for the US) and also became an ace in Korea.
Is it all TRUE?
I guess you have to take some of what these authors say with a grain of salt. The only way they can write a book about what happened years ago is by filling in the blanks with dialogue and anecdotes that they think probably happened or could have been what was said. That's life.
Chuck Yeager has said that Robert S. Johnson is "full of sh*t"… that we were all just doing our duty. Maybe.
One could also criticize Yeager for abandoning his unit on a late war mission with close friend Clarence "Bud" Anderson to go sight seeing through the alps in the government's P-51. What they missed was a "turkey shoot" that could have increased their war time tally; yet, what if the battle had gone the other way and US lives were lost because 2 aces decided to check out of the mission and go for a joyride?
Either way, there is a lot of fascinating reading and a little day-dreaming in store for anyone who takes the time to read any of the above mentioned books.
Hope you enjoy!
Roger