Excellent Entry Level Optic For Rifle or Shotgun
There are several reasons to get a red green dot sight for your AR-15 rifle or maybe a shotgun with a rail on it. After quite a bit of looking we finally found one that is inexpensive yet very functional and effective.
This model compares quite favorably to the Bushnell TRS-25 red dot sight (which is red dot only!); neither have any magnification yet they are significantly easier to acquire a target with than your standard iron sights or the 'bead' on a shotgun.
Simple Rail Mounted Sight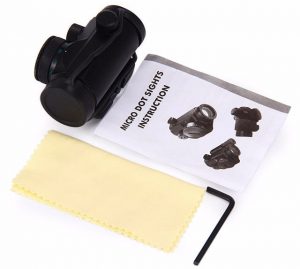 This amazing little sight is easy to install, fits your standard Picatinny/Weaver rail, with a little allen wrench included.
While typically mounted on a riser (we have 3 sizes here) that is optional, not required.
For a typical AR-15/M-4 you may want to co-witness iron sights and you'll want either the .83″ or 1.0″ for that – depending on whether you prefer on-sight or 1/3 co-witness.
Once mounted it's time to sight it in!
We use a laserlyte for initial adjustment to save on some ammo, then head to the range for fine tuning.
Simply remove the windage and elevation screw on caps and a small flat bladed screwdriver will make the adjustments until you are right on target.
Red or Green Dot Sight?
Some folks prefer red dot sights, others green dot. It's said that red is better for daytime and green preferred at night.
One other advantage to having both is when using a Laserlyte to sight in the firearm is that the Laserlyte is in red only so just set the micro dot to green and then it's easy to see which is which!
This can also come in handy if you choose to have a tactical laser also mounted on the gun…
Summary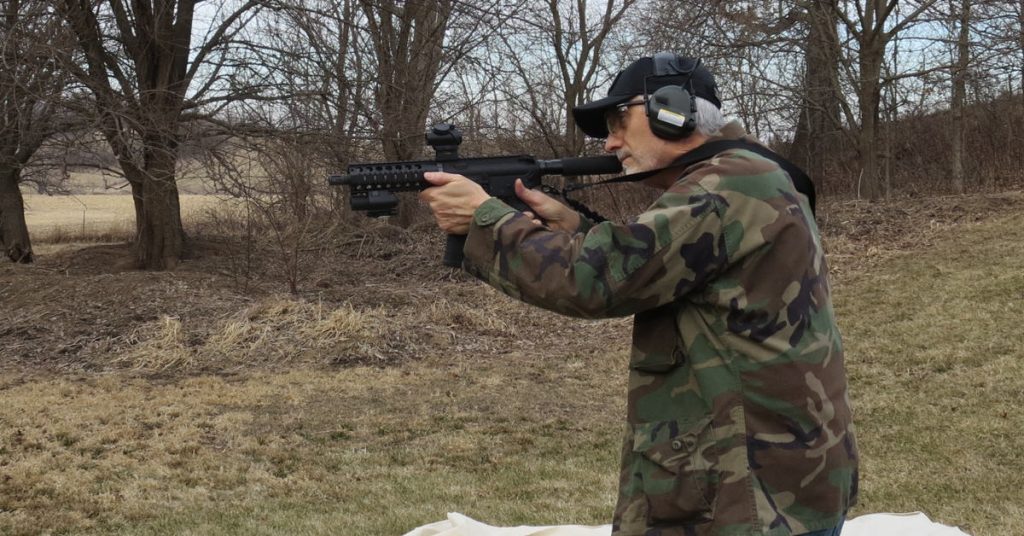 This entry level red green dot sight is ideal for a plinking rifle or shotgun that you just cannot afford a several hundred dollar AimPoint for.
There is no magnification so it's not going to be for long distances; yet for out in the woods or some range time it's going to work well for you without breaking the bank.
Please don't compare it to or confuse it with a $250+ AimPoint… We wanted something that more people could afford.
For us, the mark to beat was the TRS-25 – and I think this does it at about 25 – 35% less money and the addition of the green dot option makes it a winner.
Video Review
Available now in our store – CLICK HERE
Available now in our store – CLICK HERE