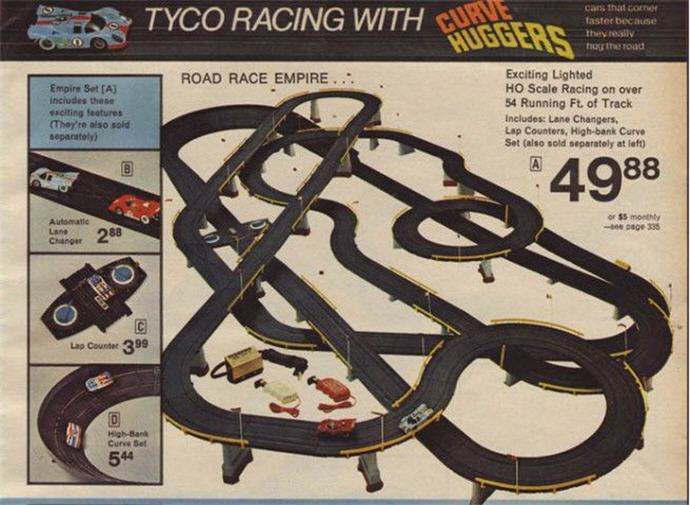 Hey fellow shooter…
Those of us that own both Glocks and 1911's are probably in the best position to enjoy heated debates pitting the venerable centurion against the relative newcomer in polymer…
They both have their advantages…
Both are quite capable of defending you and yours…
Every day I post pics on the fanpage, many of which show handguns with dramatic customizations. They're fun to look at!
Some remind me, though, of a lesson I learned as a young boy:
My brother and I had one of those racetrack setups with the miniature cars, complete with a fast straightaway and a mountain to climb. We got it from our cousins, a mistake actually – they ordered something else much cheaper and Sears delivered this instead!
You know how it goes, it comes with 2 cars and each of us picked one as well as the "side of the track" that was ours – and never changed…
It was a 50/50 shot that I came out the winner on: my car was faster and my track derailed less.
Our mom found out about an upgraded tire that gave better traction and really improved the action – more speed, fewer wipeouts…
One day, though, I had a bright idea. I wanted to be responsible and proactive so I thought it made sense to take the car apart and clean out the lint and dirt. Good idea, right?
Maybe in theory…
It's not like I really did anything more than take the plastic cover off exposing the little electric motor, yet when I put the car back together, instead of being faster – it was noticeably slower…
For weeks I tried to figure out what I could possibly have done wrong but to no avail. I never got it back to the way it was.
So I wrote on a 3×5 index card and taped it to the 4×8 sheet of plywood the track was mounted on. It said:
"If it works, don't fix it"
I think of that when I see some of these highly customized guns; I have to wonder, at some point, if the owner has taken a working, highly reliable firearm and perhaps made it just a teeny bit LESS reliable?
I hope not…
Yet that's something I think about.
Or maybe you have your EDC (every day carry) or bedside gun that you leave alone and only "modify" other guns for fun and the range. Your choice, of course.
>>>>>>> Share Your Passion <<<<<<<<
Whether you like 1911's, Glocks or both, we have you covered!
Check out the decals we're offering for free + shipping/handling. We use a professional fulfillment service and ship out the decals in a protective mailer, so S&H is more than just the cost of a stamp – yet we've kept it just as low as possible.
See the Glock Muzzle Decal Here: https://FREEdecal3.PistolSnipe.com
See the 1911 Muzzle Decal Here: https://FREEdecal4.PistolSnipe.com
Tomorrow I'll share the connection between that race car tire upgrade and my Springfield XDs…
Until then,
Roger
Founder: PistolSnipe.com
Creator: IFR 4X Pistol Shooting Accurizer System™
Like our: Facebook Page