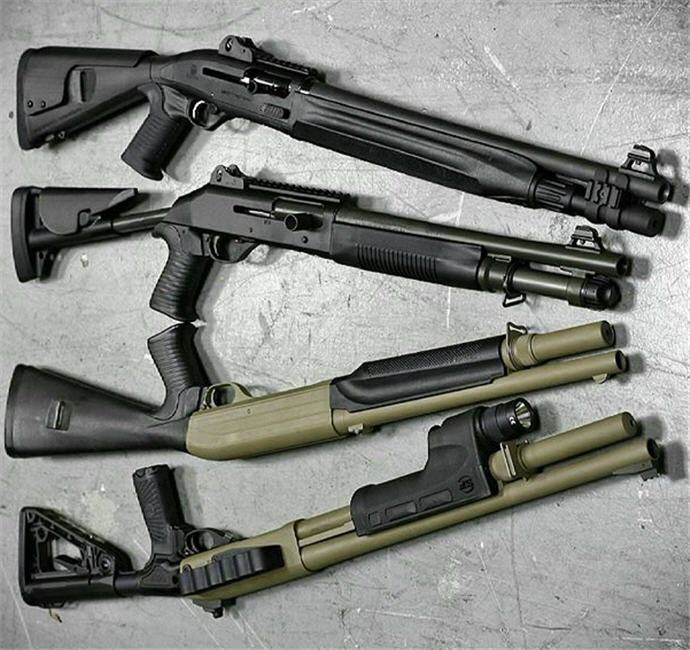 Debunking Shotgun Myths
It seems like we see firearms misinformation everyday, and it's not just from the liberals who want to take our guns.
Well meaning folks sometimes spread information that just isn't true and they haven't checked it out… hence today's topic: Shotgun Myths
The 12 gauge shotgun is a favorite among most gun owners I know; even if it's not their first pick for a home defense gun, they wouldn't want to be without one.
Now, I love a blazing guns movie as much as the next person, yet movies are just that – entertainment. Even when Dale Dye is involved as the resident expert, you can't always believe what you see, and certainly don't use it for instruction!
Yet some do…
That's why when I came across this article on Dispelling Myths of the 12 Gauge Shotgun I wanted to pass it along – the writer makes good sense and obviously knows what he's talking about.
And just for fun, I'll throw in a little shotgun advice of my own:
Understand that the safety on a typical 12 gauge shotgun should NOT be trusted – it's simply a device to prevent the trigger from being activated, there is no hammer/firing pin block nor "drop safety"
If you're using a pump shotgun, learn how and when to use the bolt release button, if installed. I've seen a few people get hung up wondering what to do when the action was locked on an empty chamber (and not wanting to "pull" the trigger) – or WORSE YET – fumble with the gun chambered with a live round and not know how to safely unload it!
So check out the article (click here) and maybe even join the discussion in the comments…
I hope your summer is starting out great and you are getting some time in at the range: be it with pistol, rifle, or shotgun. Hopefully now you are little less likely to fall for any of these shotgun myths you come across.
And while we don't try to stir up arguments, we do really enjoy INTELLIGENT discussion about firearms of all kinds, so, accurate knowledge is our friend!
BTW, this item caused quite a stir on the facebook page yesterday – click here to see it yourself – folks got a big kick out of bouncing this around the interwebs to their friends, and ordering quite a few besides!
Until next time, stay safe!
Roger
Founder: PistolSnipe.com
Creator: IFR 4X Pistol Shooting Accurizer System™
Like our: Facebook Page
P.S. – Our new Shopify store is OPEN! We'll be adding more items as time goes on, and remember that VIP Club members get a whopping 50% off! – See the store here: https://PistolSnipe.myshopify.com